santa
If you've been following my reviews closely for the last few months, you're probably thinking… how many baking murder books does this guy read? Or how many did that Joanne Fluke author woman write? Well… the Hannah Swensen series is up to ~25 in 2018. I've just finished reading #20 entitled Christmas Caramel Murder. I have the next three on my Kindle to read this fall, but I want to be fully caught up so I can get back to many other series I also enjoy. As for this one, it's a shorter novella version but still packs quite a little punch around Christmas season. It's a good one to read as you start thinking about the upcoming holidays, but for now, I'm still thinking about Halloween and fall so I wouldn't allow myself to totally immerse.
It's written as backstory which was a different kind of read. The first and last chapters are appended to the main story, allowing Fluke to use current relationships in Hannah's life without confusing readers. Essentially, Hannah's telling the story to her new husband about what happened the prior year's Christmas. I stopped myself from trying to find any timeline issues in case something happened in this book that was different since the last few, but the story on the whole is fun, so it wouldn't matter if it had.
Herb, Lisa's husband, is playing Santa Claus in the town Christmas play. Lisa is Hannah's best friend and partner at The Cookie Shop. Herb's ex-girlfriend has returned to town and is cast as Mrs. Claus, but the naughty kind. Serves her right, she ends up dead! Unfortunately, it looks like Lisa is the culprit because she was jealous when the ex kisses Herb in the play. Throw in a some high school memories, old rivalries, and teachers who want to help keep their students focused, and you've got a case full of shenanigans.
I enjoyed the read… less than 90 minutes as it was barely 100 pages once you remove the recipes. Someday I will cook a few from them. I do like caramel, but that's hard to get right. Next up is banana cream pie murder… my favorite kind of…. PIE. Did you think I'd say murder? Obviously you know me well. 🙂
About Me
For those new to me or my reviews… here's the scoop: I'm Jay, an author who lives in NYC. My stand-alone novels, Watching Glass Shatter and Father Figure, can be purchased on Amazon as electronic copies or physical copies. The debut book, Academic Curveball, in my new mystery series, Braxton Campus Mysteries will fit those who love cozy mysteries and crime investigations. I read, write, and blog A LOT. First the book review goes on Goodreads, and then I send it on over to my WordPress blog at https://thisismytruthnow.com, where you'll find the revealing and introspective 365 Daily Challenge –and multiple Readathons. You can also find all my social media profiles to get the details on the who/what/when/where and my pictures. Leave a comment and let me know what you think. Thanks for stopping by. Note: All written content is my original creation and copyrighted to me, but the graphics and images were linked from other sites and belong to them. Many thanks to their original creators. Follow my blog with Bloglovin.
Lister: a person who typically enjoys creating a number of connected items or names written or printed consecutively, usually one below the other
When I climbed upon my favorite seat on the sofa this morning, to of course begin drafting today's post, I was a bit distracted at first. After all, it's Monday, the beginning to a new week… and I didn't have a list of tasks or things I needed to accomplish. I suddenly felt a bit worried; how will I be effective this week? And that's when it hit me… I'm a lister! So I searched for the definition and partially to my surprise (partially of course because I was an English major and I am a writer who should know better, tho I do make-up words from time to time… oh, I am way off topic…), the word "lister" is not real! But how do I describe someone who enjoys creating lists and getting things completed in an orderly fashion in just one word. Hence, I am coining my own term for today: LISTER — and the definition is a compilation of a few that I found for "lists" and "creator."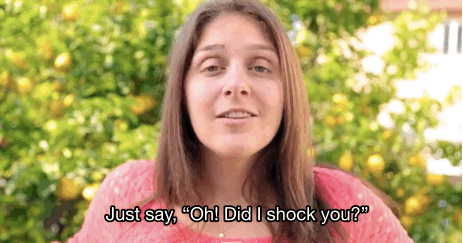 We all create lists at some point. And to be fair, I'll even ignore this generally being a required exercise during school and/or work. I'm strictly talking as a way of doing things in our personal lives.
Some people only do it when they absolutely have to accomplish a lot and need a "checklist" to ensure they complete everything.
Others create the "bucket list" of things to accomplish before they die
And some note items they need to pickup at the grocery store or while out shopping
And we've all heard of different types of necessary lists:
Phone and Address
Birthday
Santa's Nice or Naughty — NO *gif* for you… imagine your own video here!
PCMASH

Do you remember this one? We all did this as kids. You write 6 names of something and then count down until you cross everything out except for 1 of the remaining names, and that will be your future, e.g.

P = Penthouse
C = Condo
M = Mash
A = Apartment
S = Shack
H = House

And that's where you'll live. But you have about 10 categories to tell your future, e.g. spouse, city, job, # of kids, age to die, etc.
Please tell me I'm not the only one!!!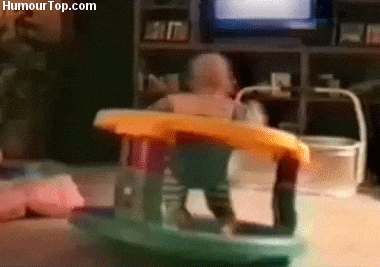 But then there are those of us that are just insane about creating lists for everything. Like me!
I write lists each morning of what I need to accomplish. Sometimes I put the expected amount of time, the best order to complete, etc.
I draft lists for due dates for inane things that only I care about.
I create lists to keep track of who paid for drinks / lunch / dinner / coffee so that when I see them again, I know whose turn it is to pay!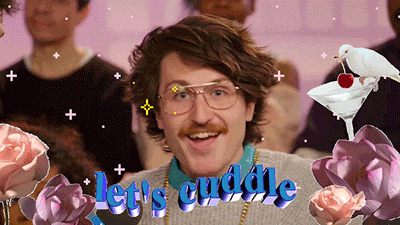 What's common across all these lists? The feeling I get when I scratch off each item and reduce the remaining tasks. Except… I'm excited, not exicted. Who screwed that up below?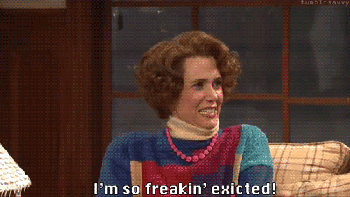 I began wondering why people like lists and went to the NewYorker magazine to find out.  For the full article, check out the link below. But the gist of it said:
"The article-as-numbered-list has several features that make it inherently captivating: the headline catches our eye in a stream of content; it positions its subject within a pre-existing category and classification system, like "talented animals"; it spatially organizes the information; and it promises a story that's finite, whose length has been quantified upfront. Together, these create an easy reading experience, in which the mental heavy lifting of conceptualization, categorization, and analysis is completed well in advance of actual consumption"
http://www.newyorker.com/tech/elements/a-list-of-reasons-why-our-brains-love-lists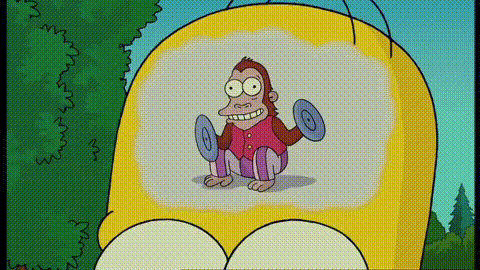 So what have I learned about myself today? A number of things. I like lists for the following reasons — in alphabetical order — numbered — cleanly for the eyes to see. Lists are:
Accomplished
Captivating
Categorized
Finite
Numerical
Orderly
Spatial
And therefore it is time to go make a list for this week's things to do. And my bucket list. I should have one of those. I do not. When's my due date? PLEASE TELL ME!!!! Or I'll ask Oprah.