scrooge

Breaking the Mould
by
Victoria Hamilton
My rating:
4 of 5 stars
Breaking the Mould is the 8th installment in the 'Vintage Kitchen Mystery' series written by Victoria Hamilton. I've read all the previous books and received a copy from NetGalley this time (thank you). I was excited to catch up on the series and because it was a Christmas-themed tale.
Jaymie is on the team to prepare for the Dickens Festival in their the upper Michigan / on the border with Canada town of Queensville. While preparing one of the outdoor fixtures with a local carpenter, the owner of a house nearby has a fit — a real Scrooge — because part of it needs to be secured by a small anchor that would reside on the very edge of his property. It's been like that for years, but this is the man's first year living in the house rather then renting it out. He's a professor at the local college as well as generally disliked by most people. Of course, he ends up dead… and which local resident was it. Current or ex wife? Son? Handyman? Housekeeper or her son whom the villain ruined for no good reason? Plus several other townies are involved. This time, it's a vintage mould that does in the murder victim. Readers are treated to a fun history of vintage Christmas items and stories, including a few delicious-sounding meals that we might want to try. Meanwhile, Jaymie visits with her friends and grows closer to her new husband, Jakob, and his daughter, Jocie.
Hamilton is a good writer who keeps us interested not only in the main mystery but all the supporting cast sub-plots and shenanigans. I enjoy catching up with the different personalities and learning about connections between the families. The villain was a righteous jerk who deserved what happened to him, in my opinion (and in book world only)! Jaymie also stands up for herself in this book to her newspaper reporter boss and the new police detective. While both were great scenes, I think it possibly came to close together and made me question whether there were too many changes in Jaymie all in quick fashion. I like her strength, but she also needs to be a little sneaky and subtle sometimes to get the job done.
Now that I'm current on 2 of the author's series, I might need to check out one of her other ones. The next book in this series wouldn't be available until this fall (not even sure there is one yet either) and the other series I read has been on hold for a while. Has Anyone else checked out her other books and have thoughts to share?
View all my reviews
About Me
For those new to me or my reviews… here's the scoop: I'm Jay, an author who lives in NYC. My stand-alone novels, Watching Glass Shatter and Father Figure, can be purchased on Amazon as electronic copies or physical copies. My new book series, Braxton Campus Mysteries, will fit those who love cozy mysteries and crime investigations but with a twist. There are four books: Academic Curveball, Broken Heart Attack, Flower Power Trip, and Mistaken Identity Crisis. I read, write, and blog A LOT on this site where you can also find all my social media profiles to get the details on the who/what/when/where and my pictures. Leave a comment and let me know what you think. Thanks for stopping by. Note: All written content is my original creation and copyrighted to me, but the graphics and images were linked from other sites and belong to them. Many thanks to their original creators. Follow my blog with Bloglovin.
My rating: 4 of 5 stars to Charles Dickens' A Christmas Carol, a story almost everyone is likely familiar with as early on as childhood. And we've all seen some form of this in a TV show, movie or another book, given how familiar the three ghosts of Christmas have become.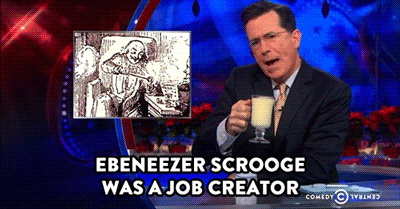 Why This Book


I honestly don't recall how I stumbled upon this book, perhaps by watching one of the movie versions as the first foray. Sacrilegious, I know. But once you see it on a TV screen, the story compels you to want to read it. And when it's the great Charles Dickens, how can you say no, right? I was 17 when I read the book… the summer before college started. And I often wonder if I missed out by not reading it when I was younger… but then again, the movie had already formed images in my mind and set the expectations, so probably turned out OK.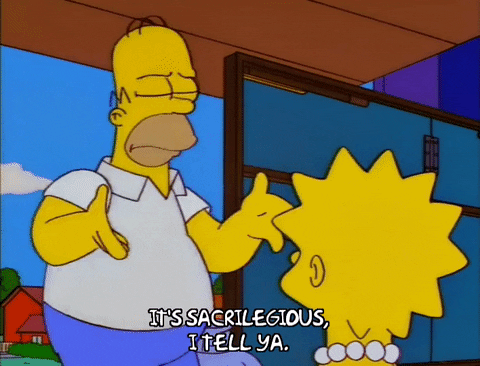 Overview of Story


A quick summary, as I'm sure we're all familiar. Jacob Marley and Ebenezer Scrooge run a business. Bob Cratchit works for them and several young kids. Marley dies. Scrooge is a penny pincher. He forces Cratchit to work too hard and the man is already so poor and loving to his family. One night, Scrooge is visited by Marley's ghost, forewarning him to be a nicer person and to listen when "they" come. Scrooge laughs. "Who's they?" He mocks him. And then it happens… three ghosts visit Scrooge and show him a Christmas from the past, a current Christmas and a future Christmas, all resulting from the way Scrooge and Marley ran their business — essentially, a way to show the old man what his behavior has caused all around him. A reflection pool of the inner workings deep in your mind you've refused to hear or see for far too long. And when Scrooge sees poor Timmy, Bob Cratchit's son, and the maladies surrounding him, Scrooge realizes he, too, must re-learn his lessons.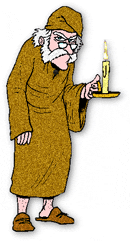 Strength


In true Dickens style, the words are beautiful. The story reads itself, not the reader. And you find such broad strokes of characters and morals within these 100 pages. You learn from it. You open your mind and accept what's already somewhere in your heart.


Open Items


None really… mostly when's the best time to introduce this to children? Too young and you scare them. Too old and you miss out on helping them. It's one of those books you should read together with your kids.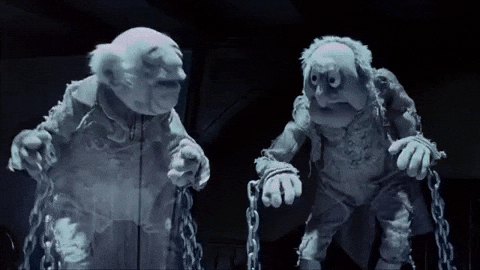 Final Thoughts


Read the book before you watch any movies. Then figure out how to help people in your life, just like Scrooge learns to. This book is all about lessons… and every reader can take away something different with their imagination and application to their own thoughts and actions.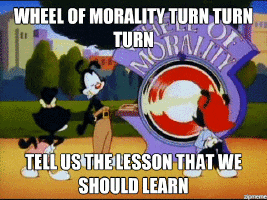 About Me


For those new to me or my reviews… here's the scoop: I read A LOT. I write A LOT. And now I blog A LOT. First the book review goes on Goodreads, and then I send it on over to my WordPress blog at https://thisismytruthnow.com, where you'll also find TV & Film reviews, the revealing and introspective 365 Daily Challenge and lots of blogging about places I've visited all over the world. And you can find all my social media profiles to get the details on the who/what/when/where and my pictures.
Leave a comment and let me know what you think. Vote in the poll and ratings. Thanks for stopping by.