secret
Last time we chatted, I'd just finished week #2's update for Father Figure, the new novel I began writing earlier this month. For a summary of the novel, scroll to the bottom of the post. We have arrived at the end of week #3, which has been another productive one; status follows below:
Status:  Friday, July 21, 2017 – Week #3
30-page outline has been completed, containing:

Overview
Character biographies

Physical descriptions
Relationships
Key emotions
Voice and perspective

Setting/Location descriptions
Timeline

By year and month
Major events for all characters included
Includes before the book starts / takes place so references to history exist

Chapter descriptions

List of scenes and locations
Minimum five bullets per scene
Goal specified for each chapter

High-Level Writing Timeline

Prepared approximate page count by chapter (based on goals and scenes)
Noted expected # of writing and editing days by chapter
Estimated 12 weeks of solid writing and first round editing with beta reader feedback included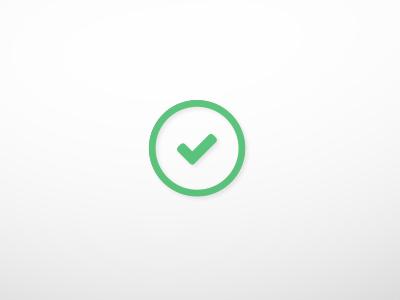 Outline Complete!
Next Steps: Plan for Week #4
Research the setting locations and character personalities to incorporate very specific facts into the detailed descriptions and scenes
Write chapters 1 thru 3 (Note: I am prepared one whole week earlier than targeted!)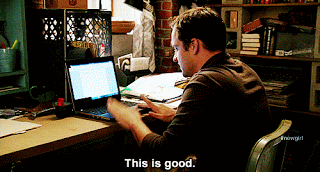 What's on the author's mind?
It was a productive week as far as outlining a lot of the details going into this book. I am very clear on the motivations of both primary characters, but I know it's not complete. I will adjust as I go, but I have a good enough focus to start writing.
Diversity will be very important in this story. It's not a story about the struggles of people who come from a diverse background, but a story of two women who handle situations in very different manners. And, oh yeah, they just happened to come from a diverse background. The central theme is discovering who you are, how you achieve your goals and where you draw your strength from.
I need to begin thinking about how to publish this novel. Will I look towards a traditional publisher through a literary agent? Will I consider self-publishing through Amazon or Lulu.com? Or is there an ideal in-between method?
When do I want to create a website for the book and start drumming up some hype?
Who will beta read the first 3 chapters in mid to late August?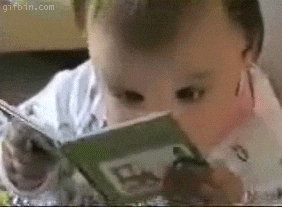 Summary of Father Figure (only read if you're new to the book)
Amalia Graeme, sheltered and abused for most her life in Mississippi, longs to escape her difficult family and small hometown in 1984. When her older brother returns with his best friend, Amalia is tempted to have her first experience with a boy that summer. As they head off to college for her first year and his senior year, she begins to learn about life and love, battling her loss of innocence with the attraction she's developed to an older professor. After she suffers a few personal tragedies, Amalia is forced to head back home, uncertain how to handle the permanent impacts on her life and future. No matter where she turns, someone or something always takes away her possibility of hope.
Brianna Porter is desperate to discover the purpose of her life, develop confidence in who she is, accept the consequences of who she has fallen in love with, and discover her father's identity. Set twenty years in the future in New York City, there's a connection between these two women's stories that is about to be discovered. As Brianna stumbles upon her mother's old journal, she learns a shocking secret about her father, rocked by a truth that could completely change the future. It may be too late to deal with the impacts of unleashing a history that was meant to stay buried for many reasons. When it leads to someone's death, Brianna must come to terms with the choices she's made and what is left of her own future.
About Me
I am a writer. I am currently searching for an agent and looking at independent publishing options for my first book, Watching a Glass Shatter. To see more, please check out the website for this novel where you will find the first 3 chapters, character bios and sample quotes.
I am writing my second novel, Father Figure, with plans to finish it in December, 2017. As part of the process to engage with my fans and followers, I am publishing a weekly status on the progress of this second book. For a description of this book, check out the post where my friends and followers voted for this book as my second novel.
Beyond these two books, I have a number of short stories, poems and other novels in various shapes and forms. I also read A LOT. First the book review goes on Goodreads, and then I send it on over to my WordPress blog at https://thisismytruthnow.com, where you'll also find TV & Film reviews, Tags, Awards, Age/Genre/Book Reads and Author Spotlights, as well as the revealing and introspective 365 Daily Challenge.
You can also access my social media profiles to get the details on the who/what/when/where and my pictures. Leave a comment and let me know what you think. Vote in the poll and ratings. Thanks for stopping by. Note: All written content is my original creation and copyrighted to me, but the graphics and images were linked from other sites and belong to them. Many thanks to their original creators.
Book Review
3.5 of 5 stars for G is for Gumshoe, the 7th installment in the "Kinsey Millhone" mystery series, written in 1990 by Sue Grafton. Another good book in the series, this one offers an opportunity for Kinsey to partner with someone else — this time to save her own life. Kinsey's just turned 33 and has a few big things going on in her life, one of which is a criminal king pin after her for some recent actions. When Kinsey realizes her life is in danger, she hires a bodyguard, but he is way more intense than she'd hoped for; however, it's a good thing he's there, as Kinsey finds herself coming close to death a few times more than usual in this book. At the core, a long-buried, and thought to be dead, secret pops back up… and several people seem willing to kill to keep it from truly coming out again. Kinsey has no clue what's going on, but is as determined as ever. Good writing. Great characters. A little formulaic at times, but I tend to like that side of it, too. The voice changes a bit in this book, but not enough to warrant any concern. I still love the supporting characters, and this one introduces a few good personalities that I hope come around every so often. For fans of the series, it's a good one — somewhere in the middle of the range for highs and lows. Best part is how strong Kinsey is, but at the same time, shows humanity and emotion. She's the kind of detective I'd want working on my case, if I ever needed to prove my innocence. Trusts but verifies. Knows when to back off, but still finds a way to push her agenda in the background, which always ends up being a good thing — except when she gets caught in the crossfire.
About Me
For those new to me or my reviews… here's the scoop: I read A LOT. I write A LOT. And now I blog A LOT. First the book review goes on Goodreads, and then I send it on over to my WordPress blog at https://thisismytruthnow.com, where you'll also find TV & Film reviews, the revealing and introspective 365 Daily Challenge and lots of blogging about places I've visited all over the world. And you can find all my social media profiles to get the details on the who/what/when/where and my pictures. Leave a comment and let me know what you think. Vote in the poll and ratings. Thanks for stopping by.
Shy: being reserved or having or showing nervousness or timidity in the company of other people
Am I shy? My instinct is to say overwhelmingly yes, but I'm more like the 80/20 rule when it comes to being shy. How so, you ask?
Undoubtedly, if I walk into a room where I do not know anyone, I will find the closest empty spot and attempt to blend into the scenery (wearing those plain colors comes in handy, you see, of course)! Strangers are scary. They want you to talk to them. They look at you and probably make up terribly embarrassing things about you. OK, now that's just silliness.
Yes, I am shy and I do try to blend into the scenery. I worry about others' perceptions of me, but not enough that I am overly anxious about it. I probably won't be the person who initiates a conversation if I am completely foreign to the crowd and the gathering's purpose is not something I am passionate about. For example… if I were to walk into a crowded room of readers, genealogists, writers, grandmothers, etc., I'd feel comfortable and strike up a conversation. But if I walked into a room of people all waiting in line for something, or an auto parts store, or even a train station, I would not want to interact with anyone.
I don't get obviously nervous, e.g. sweating profusely or babbling. I just pull out my phone or a book and ignore everyone else rather than make an effort to be congenial. If someone attempts conversation with me, it's a 50/50 shot whether or not I will respond with any sort of non-verbal or verbal invitation to continue to conversation. I won't be rude, but I'll use close-ended answers rather than be open-ended in my replies, hopefully politely discouraging further attempts at communication.
That said, if I walk into a room full of people with common interests, I will initiate conversation. And if it's people I know, I will also converse and enjoy the time. But I'm not entirely comfortable where I let my guard down. I still consciously think about the fact that I'm around more than 1 or 2 people at a single time and need to be acutely aware of everything I say and do.
However, on some rare occasions, when it's more than just me and 1 or 2 other people, I do find myself quite comfortable around others and willing to talk or engage in some sort of discourse. And when it does, there have been 3 types of scenarios or reactions:
I've had a few drinks such that I'm less conscious of my surroundings but not so altered to the point where anyone would think differently. It's enough to make me what I assume is how everyone else generally feels: Comfortable, unconcerned, open, relaxed…
I'm having a rather confident day where I feel ultra sexy, handsome, smart, cute <<insert adjective related to wherever it is I am>>; as a result, I feel like I'm standing out for positive reasons and others will naturally flock towards me. (No, I don't think I have self-image issues… it's more like… "I'm fine with who I am and being average, but today I see a whole lot more.")
I'm in search of something that I believe I can catch, conquer, amass, learn or get. Perhaps I was in a bar/club and flirting in search of meeting someone. Or maybe I'm trying to show off certain strengths to convince someone to do something my way. It could be that I'm the focal point among people I'm known for a long enough time period where I know they know my flaws and idiosyncrasies, and I don't mind it being obvious!
I certainly couldn't claim I'm 100% shy, especially given some of the things I've seen myself do over the years. I am fairly strong when it comes to public speaking. I've led teams of over 100 people in the corporate world. I've flirted and left a bar with someone I barely knew. I've been naked (without having any drinks) in front of a few others for a non-sexual purpose. (A dare… don't ask… it's enough to admit it).
But my initial reaction to anything I believe will have people I don't know is generally not a positive one. When friends suggest bringing another friend along, my mind thinks "scary stranger." When someone talks to me in public, I'm usually highly aware of my surroundings but at the same time, turning off an ability to hear anyone say something. So while I know there are 3 people in one corner and an exit in another and a cashier looking around for the manager, I fail to recognize 1 of those 3 people just said "excuse me, do you know where 'x' is?" And when I do, I ALWAYS respond with "I'm sorry, what?" and an expression similar to that of a 3 year-old being forced to eat vegetables.
I am pretty sure my body language gives off the vibe "don't talk to me" but on the flip side, when I do know you, absolutely no topic is off limits. You want me to reveal a horrible secret about me, sure… I'm honest and blunt about those things. You want to talk about something deep and troubling, OK, happy to cover how it felt to have a kidney stone at 8 years-old screaming "what the hell is coming out of my #$#@." (I got a puppy out of it because no one believed me when I said I was peeing blood!) I've got super high boundaries but they are very easily removed.
So there's the 20%. A bit disorganized today in my thoughts, but at the same time, I think it probably showcases a lot about who I am.
365 Challenge: For those new to these posts, I'm posting a characteristic I either currently have or I want to have. Check out more here.
My rating: 4 of 5 stars to Carrie Doyle's Death on Lily Pond Lane, her second in the Hampton's Murder Mystery series. I usually start a series with the first novel, but I was given a copy of the second one and decided to dive right in. And I'm glad I did… it's a great book. But now I'm a little disappointed I missed out on what sounds like some great intro and backstory in the first book. I will definitely go back to read it.

Story

Chef Antonia is fresh off solving a murder when she finds herself a new dead body in one of the Hampton houses she manages as a part-time job when not cooking delicious meals in her East Hampton Inn. This time it's Warner Caruthers, a young guy looking to break into the movie business with his sneaky reveal of Hollywood stars' nasty secrets, who turns up dead in the bathtub of a house Antonia is checking on one afternoon. And then an elderly woman who visits Antonia's Inn for weekly tea seemingly in her sleep, followed by the difficult ex-wife of one of the men on Warner's dastardly documentary. And let's not forget about that peculiar can of Lysol that turns up in the bathroom near Warner… But how does it all fit together?
Along the path, Antonia begins to date Sam, a new chef in town with a mysterious side, but still pines a bit for Nick, a famous actor considering splitting from his wife. She gets closer to friends Genevieve (a fun character) and Joseph (a writer in a scooter), builds her business and deals with her difficult past divorce from a nasty man. Each day, she grows stronger, and each day, she gets closer to solving the puzzle… right up to the point where the killer realizes Antonia's figured out the mystery and tries to kill her too!

Strengths

1. Antonia is fantastic. She's strong, smart, pretty, organized, honorable and fun. You root for her the whole time. She's not whiny and weak, afraid of being chased by the killer. She just goes for it. And it makes for a great story. I would want to be friends with her.
2. All the characters are strong, and the plot is complex. It could be any number of solutions along the way, all reasonable. And when it unfolds, it is a twist — and believable. I should have been able to guess it, but I didn't this time. I had my mind stuck on a detail that I was fairly sure was important, but in the end, it was not what I thought it was. I love to be stumped!
3. I read 90 pages one night and then 300 the next day. Couldn't put it down as I wanted to get to the bottom of it. Reads quickly. Easy and realistic dialogue. Takes the bite in the Hampton's lifestyle and lets it jump off the pages.

Suggestions

Very little to say in the way of improvements. A few minor details should have been tied together a little more tightly in the end. I think there's a setup in the last two paragraphs for the next book, but I would have liked it to be even more blunt.

Final Thoughts

I think I've found a new series I will enjoy reading… but unfortunately I'll have to wait for the next one to come out. Usually I'm a few books behind… oh well, good things are worth waiting for!

Death on the Family Tree by Patricia Sprinkle
2 of 5 stars to Patricia Sprinkle's Death on the Family Tree, the first in the "Family Tree" mystery series. A warning before you read my review… it may contain a small amount of anger, and the book might be anti-gay. I'm still trying to decide…

Story

Katherine receives some old boxes of her pseudo-aunt's after the woman dies. Katherine's husband works out of town and their grown children have moved away, so she's quite bored and decided to dive into the mystery of what's in the boxes: an old piece of jewelry and a German diary. As she researches the family tree, she learns about a long-lost branch with a cousin who was murdered. By the end, several secrets surface while she gets to know another family in town known for being basically white supremacists. It all collides and she stumbles upon a wealth of history that changes all their futures.

Strengths

1. It's simple drama. Lots of clues. Nothing adds up. No true murder mystery as there's no real dead body until 2/3 of the way thru. The mystery is about the items found in the old boxes and who was the missing relative. I liked this approach.

Suggestions

1. Besides fixing what felt like some strong anti-gay themes…
2. It's disjointed. Great mystery but poorly executed. Not even her own family. Too many weird characters that she should mistrust. Certain people disappear and we never know why there were included to begin with. I had such high hopes for a genealogical mystery.

Final Thoughts

I'm not generally one to jump to conclusions, but 3 characters either make disparaging remarks about gay men, or fail to even try to defend them when someone says something that could be taken in an off-color manner. It was written in 2006, not long enough for this to be something of the norm. It takes place in the South, so I'll cut it some slack, but… the author could have been a little more considerate if she was not trying to promote a message about the "depravity of homosexuals." I can tolerate characters being that way, but when there's not a single sense of balance in the book, and it's a cozy mystery meant to be fun and light-hearted, I think I arrive at the conclusion I won't choose to read anymore by a careless author. Now, if I mistook anything, I apologize for being judgmental, but for anyone else who has read it, I'd love to know your opinion on whether this author failed to provide fair justice in her writing of opinions on gay people.

Night Over Water by Ken Follett
My rating: 5 of 5 stars
5 stars to Ken Follett's Night Over Water. Someone else I know was reading this one and thought it was amazing. I decided to give it a chance. It WAS amazing. I couldn't put it down. All the characters work so well together and I decided I like Ken Follett a lot! This is a definite read if you like suspense and thriller combined with some light romance and a bit of history!