sibling
Today is the last day to download one of my novels, Father Figure, for FREE. You can download and read it via Amazon Kindle at this link. Earlier this week, I received a surprise package in the mail from someone I met just over a year ago. We chatted via our blogs, built a friendship, and then began referring to one another as 'brother' and 'sister' because of the many similarities (also several differences) and powerful connection in such a short time.
We chat several times a day via texting or calls, swap pictures of life on the farm and life in NYC, and help each other push through the pain, sweat, and tears of all our creative work. What's special about this woman is not only her amazing generosity and humble approach to life, but that she can tolerate me!
After I finished my first novel, she sent me a painting of the book cover. It was fantastic, and I absolutely adore it. The painting hangs on the wall in the hallway leading from the living room to the bedroom alongside a framed actual book cover my parents gave me last year.
You can see more via the post during my 365 Daily Challenge. Well… after I finished my second novel, Father Figure, the same artist, sister, and friend painted another cover. It's stunning! I wanted to share it the last few days but I thought it was a perfect post for today as the promotion winds down. It is such an amazing and gorgeous match!
To my wonderful and dearest friend, Roda @ GrowingSelf, thank you for being one of the most amazing things I found in the last year since going on this journey as a blogger and an author. For anyone who must check out more of her art — from bees to flowers to animals to so much more — view her art site here. Thank you, Big Sis. I love you!
***
Only-Child: a person with no siblings, either biological or adopted
As I awoke this morning, two ideas scratched the surface of my sleepy mind: (1) you are an only child, and (2) you wish you could dance [thanks for a certain someone for putting this in my mind yesterday]. Since I'm not prepared to discuss dancing, we'll go with me being an only-child as today's 365 Daily Challenge topic, despite it not being a characteristic; instead it is a noun, but I've allowed this a few times in the past.
The first thing I did, so as not to create my own suggestions as to what it means to be an only-child, was to google only-child syndrome. There's no hyphen, by the way; but I'm being a bad-ass today and including it! The first article I stumbled across noted 12 things people assume about us only-children. The link is included, as they own the original idea, but below are my thoughts and impressions of those 12 items:
http://aidanneal.com/2014/08/14/12-things-you-should-know-about-only-child-syndrome/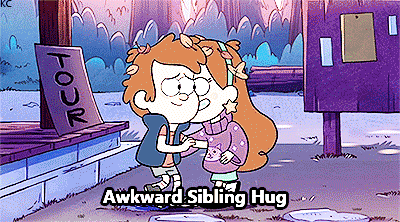 1. People automatically assume we're spoilt.
I was not spoiled during my childhood. I did not get everything I wanted, nor was I smothered. I didn't ask for a lot, so I did get most things I asked for unless they were too expensive. But we really didn't go on a lot of vacations. We split the cost of my first car, a used ten-year Oldsmobile. I didn't get new clothes all the time. I had to help around the house and in the yard.
2. People automatically assume we're selfish.
I am in the middle. I am a very generous person, but I can be selfish when it comes to things being equally divided. I was much more focused on this when I was younger, e.g. inspected everything to be sure we each got 50% or we took turns all the time. Now I'm less focused on selfish things, but I probably was considered selfish when younger.
3. Most every reaction we have is attributed to misconceptions of our upbringing.
Um… no. I hardly ever think about it. I have a few things I attribute to the way I was raised or what it was like being an only-child, but definitely no more than anyone else.
4. We're most likely achievement oriented.
Yes, I base everything I do on how much I accomplished. I'm very goal-oriented and need to track progress, often to a fault.
5. Patience is just not our virtue.
This one is similar to being selfish. When I was younger, I was not patient. I'm much more practical about it now. If I notice myself getting frustrated over things taking too long or not going my way, I do things to prevent it or calm it. It doesn't happen often, and it's usually over very very big things or extremely minor things.

I lost my patience a couple of weeks ago when I was dusting. Yes, dusting. I had cleaned an entire bookshelf and by the time I got to the last one, I noticed dust floating back up to the top one. And I couldn't get it to go away. I was not a happy camper for a few minutes. So I went and stood outside, looking at the flowers until I relaxed. Silly, but it happened.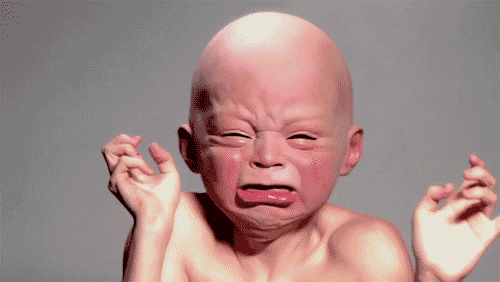 6. We have a total disregard for anyone's feelings or thoughts but our own.
Absolutely not. Quite the opposite. I'm so caught up in pleasing other people that I often let my own feelings sit on the side.
7. Alone time and/or moments of silence are detrimentally essential.
Yes, very true. I can't be around a group of people for more than two hours without needing a break. I'm very uncomfortable in large gathering places, rarely going to music concerts or sporting events. Even when I'm having fun, I need to step away to not feel overwhelmed. Silence and solitude have always been my friends.
8. We're not anti-social and we're not altogether introverts.
Exactly! I'm in the middle. I claim to be an introvert, and when I want to be alone, you better leave me alone. But if I want to play, you better want to play.
9. Attention seeking behavior is nonsensical to us.
I'm not sure I understand this one, but I know I've done a few things in the past to seek attention. I was likely feeling too alone or too needy over something, so I attempted to find ways to get a little focus on me. Nothing extreme, but I'd act silly or push myself to be something different. It's not nonsensical, it's more peculiar and unusual.
10. We're really good at keeping secrets.
Quite true. I'm a lock-box when it comes to secrets. It goes in one ear and doesn't know how to come back out. Gets lost up in there. Too many distractions and places to hide. Cobwebs also keep things intact.
11. We're unforgiving.
Oh, unfortunately, I do need to admit this one. I actually can hold a grudge, even over small things. I've always lived by the "do unto others as you wish done to you" mantra. And in the past, if you did something I didn't think was right, you were knocked down a peg on the scale. After too many pegs were chipped away, I distanced myself from you and found new people to climb the ladder. Foolish, I know. I was young. Now, I still have an initial reaction to push away people who don't live up to my expectations or hurt me, but I am less harsh about it. And it takes much longer.
12. We're more mature.
I think this is true in 90% of the cases. Apart from some personality flaws (things mentioned above), I tend to be very mature in most everything I do. I've always been a good 10 to 15 years older than my true age. But there is definitely a case for 10% of the time when I still act like a child or a party boy. Maturity for me started early. As a toddler, I wanted to be in school. In middle school, I wanted to be done and working. In college, I wanted to be married with children. Now, I want to be retired. But it's really my mindset that I find is mature. I often think about things as though I've had more experience in life than I actually have had. It's why I call myself an old-soul.
How about you? Are you an only-child? Do you have only one child? Do you think these are accurate, or are tools like this really not pertinent since we're all different?
About Me & the "365 Daily Challenge"
I'm Jay and I live in NYC. By profession, I work in technology. By passion, I work in writing. I've always been a reader. And now I'm a daily blogger. I decided to start my own version of the "365 Daily Challenge" where since March 13, 2017, I've posted a characteristic either I currently embody or one I'd like to embody in the future. 365 days of reflection to discover who I am and what I want out of life.
The goal: Knowledge. Acceptance. Understanding. Optimization. Happiness. Help. For myself. For others. And if all else fails, humor. When I'm finished in one year, I hope to have more answers about the future and what I will do with the remainder of my life. All aspects to be considered. It's not just about a career, hobbies, residence, activities, efforts, et al. It's meant to be a comprehensive study and reflection from an ordinary man. Not a doctor. Not a therapist. Not a friend. Not an encyclopedia full of prior research. Just pure thought, a blogged journal with true honesty.
Join the fun and read a new post each day, or check out my book reviews, TV/Film reviews or favorite vacation spots. And feel free to like, rate, comment or take the poll for each post. Note: All written content is my original creation and copyrighted to me, but the graphics and images were linked from other sites and belong to them. Many thanks to their original creators.