tag
I was nominated for this award by Susan at SUSANDYER1962. You should take a look at her blog and follow her. She's got fantastic content. She's very kind and friendly; we interact online all the time and it's always fun. I believe the award is for helping to discover great new blogs you'd want to follow, so here goes my follow-up for the Liebster Award:
THE RULES:
Say thank you to the person who has nominated you for the Award.
Answer the 11 questions the person has asked you
Nominate 11 people
Ask the people who you have nominated 11 questions
THE QUESTIONS:
1. What one person dead or alive, would you like to have lunch with?
ALIVE: Ken Follett, just to get advice, learn how his mind words and be transported to another country for a few hours.
DEAD: A great-great-great grandparent, so I could track down more information on our family tree.
2. Who is your all time favorite author?
Oops! I may have answered it in the previous question. But I currently have four (4) I bounce between: Agatha Christie, Henry James, Ken Follett and Kate Morton
3. What do you usually drink when reading?
Coffee or flavored seltzer
4. Where do you normally read?
On the couch, in one of two reading corner chairs or in bed
5. Do you own bookcases? Can I see them?
Yes, but not as many as I used. Check out my Instagram feed and you'll see a few. Feel free to follow me, too. I love to interact everywhere on social media.
6. What is your favorite TV show?
Too many to choose… the current series I'm watching include: Grace and Frankie, Younger, Young & Hungry, How To Get Away With Murder, Kimmy Schmidt, Great British Baking Show, Falcon Crest, Scandal, Modern Family, The Real O'Neals, SNL, Schitt's Creek, Downward Dog, Mom, Life in Pieces, Who Do You Think You Are?
7. If you were going to have your last meal, what would it be?
Steak Tartare, Champagne, Jack Daniels & Ginger Ale, Pinot Noir, Chocolate Cake, French Fries
8. Which do you prefer, e-book or real book?
Started using e-readers recently, and they're OK, but I think I prefer a physical book
9. Who was the last person/band you saw in concert?
Dolly Parton at the Queens outdoor arena
10. What book are you reading right now? Do you like it?
I plan to start "You" by Caroline Kepnes tonight. I just finished "Dead with the Wind" by Miranda James last night. It was a cute cozy, but I'm hoping for a great thriller in "You."
11. How long have you been blogging?
MY 11 NOMINEES:
MY 11 QUESTIONS:
What made you start blogging?
What are the primary content areas on your site?
What other languages can you speak, read or write?
Which color best describes your choice in books?
What is your favorite of the 7 deadly sins, and why?
What other job would you want to have?
What foods can't you stomach no matter how hard you try? (You must have tried it before)
What zoo animal would you most want as a pet?
Who do you live with?
Describe the perfect book.
Which blog that you follow is your must-read every day? Only 1!
Thank you very much. I wish much happiness and fun to everyone participating.
Also, can anyone tell me who this "Liebster" is, or what that references???  😛
-Jay
Link Posted on
I was nominated for the Mystery Blogger Award by Roda via her blog at GrowingSelf. We connected a few weeks ago and I'm still exploring all the amazing content on her site. She has fantastic photographs and a really cool approach to documenting everything going on in her life. Please find a few minutes to stop by her blog and say hello.
What is the Mystery Blogger Award?
"The "Mystery Blogger Award" is an award for amazing bloggers with ingenious posts. Their blog not only captivates; it inspires and motivates. They are one of the best out there and they deserve every recognition they get. This award is also for bloggers who find fun and inspiration in blogging and they do it with so much love and passion" ~ Okoto Enigma.
How Does It Work:
Put the award logo/image on your blog
List the rules
Thank whoever nominated you and provide a link to their blog
Mention the creator of the award
Tell your readers 3 things about yourself
Nominate up to 10 people
Notify your nominees by commenting on their blog
Ask your nominees any five questions of your choice; with one weird or funny question
Share a link to your best post(s)
3 Facts about Jay:
My initial major in college was English Education, as I wanted to be a middle school English teacher. Then I decided, if I want my own kids, I couldn't teach other students all day long and then come home to my own, so… I switched to English and added in several minors: Communication, Spanish, Business and Writing. I'm very diverse. Then what do I do… get a job in technology for 17+ years. And I don't have any kids.  What????
I keep my food separated on my plate. If two things touch, I usually can't eat it, unless it's a dish cooked together, e.g. shrimp and grits or chicken and waffles. Those are totally fine combinations!!!
I am not a fan of vegetables. I can eat most of them raw, but if you cook them… I so won't eat them. Except eggplant and mushrooms. Those were put on the planet to kill me.
Rona's Questions:
1) Are you a city mouse or a country mouse?
I live in NYC, but if I had to pick a place to settle, it would be the country.
2) What is your Superpower?
I can read quickly. I can add numbers pretty fast. I tend to guess people's secrets.
3) Who is your role model?
I don't have one. 😦  I find things I like and want to add to my own personality from many different people, but I've yet to find a single person that I'd want to emulate 100%.
4) What Star Wars character would you be?
5) What is one word that describes YOU?
My Nominations:
I am not going to select any specific names other than the last 5 people who commented on my blog… after doing several challenges, I've decided to offer it up to anyone who wants to participate… as it's meant to be fun and social. So, the last 5 are:
Jay's Questions:
1) What other country would you choose to live in?
2) Would you clone yourself if you could?
3) Where can you usually be found on a Saturday at 10pm?
4) What was your scariest dream?
5) Who surprises you more often than you'd expect?
Jay's Favorite Post
I think it's the 365 Daily Challenge intro… got the whole thing going!
I appreciate everyone who reads my blog, and especially those who comment and provide interactive conversation. I'd tag you all, but I don't want to overwhelm you.  Thank you.
I've been nominated for the Awesome Blogger Award. I'm not sure what I've done to deserve the nomination, but am definitely grateful. It's been quite a fun ~9 months working on the blog… seeing where it takes me… and introducing me to all of you!
Much appreciation and many thanks for the nomination go to Nel at Reactionary Tales, where you will find tons of blog fun from book reviews to tales from the husband / wife, social issues to photography and history to creative writing. Always something new and exciting to read up on when visiting her site… so please find a way to check it out!
Nel tells me this award was created by Maggie  at Dreaming of Guatemala who said:
"This is an award for the absolutely wonderful writers all across the blogging world. They have beautiful blogs, are kind and lovely, and always find a way to add happiness and laughter to the lives of their readers. That is what truly defines an awesome blogger."
So go visit that site, too! I just did and started following to see all the fun firsthand.
RULES OF THIS AWARD
Thank the person who nominated you. Include the reason behind the award. Include the banner in your post.
Tag it under #awesomebloggeraward in the Reader.
Answer the questions your nominator gave you.
Nominate at least 5 awesome bloggers.
Give your nominees 10 new questions to answer.
Let your nominees know that they've been nominated!
NEL'S QUESTIONS & ANSWERS
What are you currently binge watching or plan to binge watch?

I started watching the latest seasons of "Grace and Frankie" and "Great British Baking Show" last week. And tonight, I'm going to start season 3 of "Kimmy Schmidt."

Have you ever experienced a critical comment (justified or unjustified) on your posts or comments? How did you you deal with it?

No, not yet. A few comments were direct and had a disagreement with something I wrote, but nothing was rude or mean. I believe they even apologized for having a different opinion than me. I've got amazing online friends and followers!

Do you believe in chance or luck? Or everything is based on logic?

I definitely believe in chance, luck and logic. It could be any of them, or even a combination of all three. Sometimes things just happen for no reason. Sometimes it's random. Sometimes it's destiny.

Android or Apple?

Apple. Nothing wrong with Android, just none of my closest friends used it, so I didn't bother to get one. I work in technology, so I'm familiar with it, tho.

What's something on your bucket list that you hope to do in the next 5 years?

Publish a book. Eh, too easy since I've already written the book and am working with an agent. Invent something.

Hot sub or cold sub?

Cold… I'm not one for mushy sauces on bread when heated up.

If you are given two choices – death for denying to accept a lie as a truth, life for accepting a truth as a lie, what would you choose?

I think that's too complicated to know… it's always subjective and based on the actual situation. But as a general rule of thumb, I believe in the truth for nearly all situations. I wouldn't choose death simply because I disagreed with something. I'd keep trying to fight it until I proved my point.

Polar bears or Pandas?

I can't choose. They're both too cute. If you force me, polar bears. I love the cold.

If you could travel, all expenses paid, to anywhere in the world right now, where would it be and why?

African safari for a month.

Tag your own favorite post you posted here.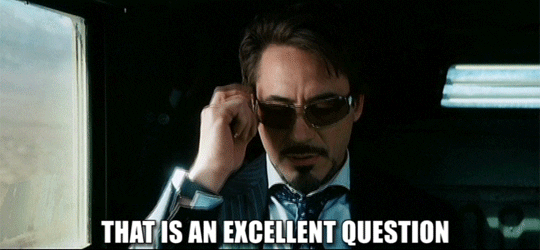 JAY'S QUESTIONS & ANSWERS
I'm a bit of a game-player (in only the fun way)… so I've created 10 questions with increasing difficulty. Be prepared to think!
What book best describes your life right now?
What makes you immediately feel connected to your characters? Answer either as a writer or a reader.
What do you do with 3 hours of free time when no one knows about it?
There's a million dollars in a bag under a tree. You can take it and no one will know, but you lose 1 year of your life. Do you do it?
You must transfigure to an animal for the remainder of your life. Which one?
One of your favorite authors asks you to help edit their next book. Do you do it?
A genie in a bottle — lame, I know — offers you one wish. You have to choose between the following two.  Which one and why? (a) a pill that will cure any illness or (b) a clock that can be turned back by 24 hours to prevent a disaster.
A family member has a secret that will change the world's perception of you. You have the ability to lock them in a room never to be seen again. Do you do it?
You find the Fountain of Youth and it offers you an opportunity to bring 2 people with you. Who do you choose?
You have the opportunity to erase this post from your WordPress site, and I'll never know you chose not to answer these questions. Would you do it? 🙂
TAG: YOU'RE UP!
I picked a random selection of bloggers I've known for a few months or just met this week. Have fun with it. Don't stress. Skip it if it's too much. Pass it on if you love it. Participate even if you weren't tagged. I love learning about everyone. And remember, if you don't do it, then: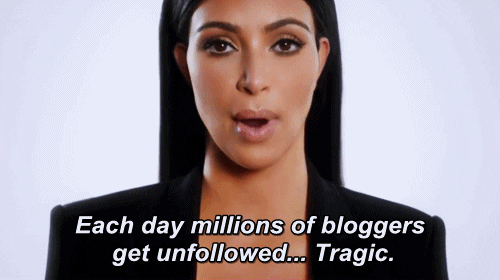 About Me
I'm Jay and I live in NYC. By profession, I work in technology. By passion, I work in writing. Once you hit my site "ThisIsMyTruthNow" at https://thisismytruthnow.com, you can join the fun and see my blog and various site content. You'll find book reviews, published and in-progress fiction, TV/Film reviews, favorite vacation spots and my own version of the "365 Daily Challenge." Since March 13, 2017, I've posted a characteristic either I currently embody or one I'd like to embody in the future. 365 days of reflection to discover who I am and what I want out of life… see how you compare! Feel free to like, rate, comment or take the poll for each post. Tell me what you think. Note: All content is my original creation and copyrighted to me, but the graphics and images were linked from other sites and belong to them. Many thanks to their original creators.