travel
Dog: 10-year old shiba inu with an attitude
Someone knows we are leaving today and he is not happy!
Hi. It's Ryder. I know I usually post on Mondays, but is seems my schedule is all twisted up for the next two weeks. Dads leave on their trip early tomorrow morning and told me to get my post out today instead of Monday. Apparently Monday begins something Dad 1 calls "Picture Posts," where he'll take a picture of something on his trip, choose an appropriate word and riff about it for a paragraph. WhatEv's… I can be flexible and post today instead of Monday. I chose the word 'dog' since that's what I am and I never actually used that on the 365 Daily Challenge… how funny! Welcome to an early edition of Ryder's Rants. I've only got a couple of stories to share today.
Suitcases are out. That means packing begins. Dad 1 does not pack. He takes his clothes out, leaves them on the bed and makes Dad 2 pack. And Dad 1 is normally the organized one. He's got spreadsheets for everything. I've seen him pack before, and it ain't pretty. He gets frustrated easily over those types of things. Dad 2 would rather pack for both than listen to Dad 1. If my paws were big enough, I'd try to hold the iPhone and take a video of it for you. It's usually amusing as Dad 1 keeps taking out more and more clothes to try to squeeze in, but Dad 2 yells at him to stop. "You bring 7 shirts for a 3-day trip and never wear them" It's true. Dad 1 isn't very good at these things. It'd be better if they brought me along to supervise the trip. They'll probably end up in Kentucky instead of North Carolina at this rate. They leave in twenty-one hours for a 15-day trip and not a stitch of packing has been done. It's gonna be a fun day watching this little farce.
I'm planning to spend a lot of time in the Enchanted Garden today since I won't see it for a long time. I was flipping through a new outdoor catalog that arrived this week and stumbled across a bunch of things I wanted. I told Dad 1, and when he went out to visit his parents on Thursday, they went to the flower and garden store. Dad 1 took tons of pictures to show Dad 2, who was jealous as he had to work. Dad 1 told Dad 2 he could have $3 to spend… ha… that was an amusing text message conversation. I learned a few new words that day! Anyways, Dad 1 wanted to buy a birdbath for me. Dad 2 said no, he was tired of finding dead birds and feathers hidden behind the trees and large flower boxes. In my opinion, if they choose to leave me alone during the day, it's my right to do whatever I want to do to keep myself occupied. As you can imagine, there's no birdbath coming this year. Dad 2 got his way on this one.
Ella picks me up tomorrow morning at 8am. I complained last night that I wouldn't get any real meals while Dads were gone. They bought a lasagna pizza for dinner. I got a few pieces of crust out of the deal, so it wasn't all that bad. It's quite tasty. Think of a lasagna, minus the noodles, baked into a pizza. I think I gained about a pound from eating it, which is 5% of my body weight (I'm a svelte 20 pounds), so I'll have to run around the apartment today to lose the extra weight before I go on my trip. You never know when you might meet a fine single female doggy while away from home. I've got a lot to offer others, so maybe I won't be on my own the whole time. But if not, it's better that I don't eat too much people food as it can be harmful to my belly. I wonder what I'll get tonight, though I believe they're going out to dinner since there's no time to cook.
I'm not sure if I'll get to post while they are away since I might be so busy with my own trips. If we don't get to chat again for a couple of weeks, rest assured, I promise I'll be back in early October with lots of stories about my own vacation, what Dads bought me while they were away and how the homecoming turns out. And the best part is while I'm away, the season will turn to autumn, which I love. I can't wait to go frolic in all the leaves, take long walks in the park and maybe even sneak a piece of apple pie. I heard rumors they've already planned a two-day weekend to visit some friends up in the Hudson Valley at the end of October. I love that place… fresh farm stands, orchards, wineries, antique shoppes, romps in the woods… ooh, very exciting. Have a wonderful rest of your September and talk to y'all next month.
Bye! Miss you!
About Me & the "365 Daily Challenge"
I'm Jay and I live in NYC. By profession, I work in technology. By passion, I work in writing. I've always been a reader. And now I'm a daily blogger. I decided to start my own version of the "365 Daily Challenge" where since March 13, 2017, I've posted a characteristic either I currently embody or one I'd like to embody in the future. 365 days of reflection to discover who I am and what I want out of life.
The goal: Knowledge. Acceptance. Understanding. Optimization. Happiness. Help. For myself. For others. And if all else fails, humor. When I'm finished in one year, I hope to have more answers about the future and what I will do with the remainder of my life. All aspects to be considered. It's not just about a career, hobbies, residence, activities, efforts, et al. It's meant to be a comprehensive study and reflection from an ordinary man. Not a doctor. Not a therapist. Not a friend. Not an encyclopedia full of prior research. Just pure thought, a blogged journal with true honesty.
Join the fun and read a new post each day, or check out my book reviews, TV/Film reviews or favorite vacation spots. And feel free to like, rate, comment or take the poll for each post. Note: All written content is my original creation and copyrighted to me, but the graphics and images were linked from other sites and belong to them. Many thanks to their original creators.

The Hitchhiker's Guide to the Galaxy by Douglas Adams
My rating: 3 of 5 stars
From what I can tell, I'm not in the majority when it comes to rating The Hitchhiker's Guide to the Galaxy by Douglas Adams. I'm giving it a 3, which means I still liked it… but unfortunately, I wasn't as fond of the humor as most people are.
This was a book club selection from about 6 or 7 years ago. We agreed to read just the first one in the series. And it was the first science-fiction novel we took on. I was excited. Several had already read it but wanted to again.
I'm generally a fan of crazy humor. I love Spaceballs, the movie. I kinda liken it to that, but for some reason, this wasn't as funny as I felt everyone said it was. Tons of laughs. Many great lines. The characters were memorable. I'm pretty sure there are a few movie or cartoon adaptions of it.
And I honestly would recommend that everyone read it — even non SF fans. There are parts you will totally enjoy. But it's hard to get into for a non-SF reader right from the beginning. My first reactions were "Oh that's not possible…" But then I realized I wasn't reading a typical novel, so I suspended the lil' bit o' grouch in me… and I was able to enjoy it.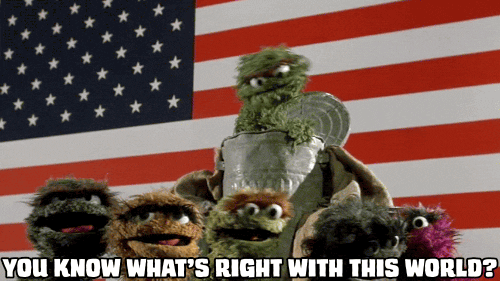 Very imaginative. Lots of cool commentary on life as other people would see it. A fair approach for someone new to the universe, so to speak.
I may go back and read it now that I'm older and have read a few other SF and fantasy books. I'm curious… what's the huge appeal for others about this book?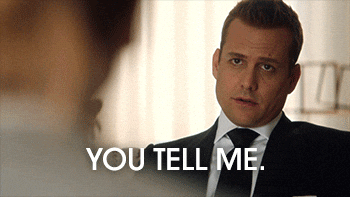 About Me
For those new to me or my reviews… here's the scoop: I read A LOT. I write A LOT. And now I blog A LOT. First the book review goes on Goodreads, and then I send it on over to my WordPress blog at https://thisismytruthnow.com, where you'll also find TV & Film reviews, the revealing and introspective 365 Daily Challenge and lots of blogging about places I've visited all over the world. And you can find all my social media profiles to get the details on the who/what/when/where and my pictures. Leave a comment and let me know what you think. Vote in the poll and ratings. Thanks for stopping by.