wisdom
Last week, my ten-year-old shiba inu dog, Ryder, unexpectedly passed away. My grief was raw and unmanageable, as this amazing creature stood by my side, offering unconditional love and support 24/7. My other half, equally as impacted, purchased a few books to try to help us understand how to find any solace or ability to move forward, as Ryder was part of every moment of our day. I picked up a paperback copy of Goodbye, Friend: Healing Wisdom for Anyone Who Has Ever Lost a Pet by Gary Kowalski as the first one to read this week.
The author is a minister who approaches the loss of a pet from a spiritual perspective, but the book is carefully balanced to not be excessively religious. I bring this up, not in a good/bad way, only to point out that if you are a religious person, you'll find helpful content, but if you're not a religious person, you will also find many chapters focused on the emotions of the grieving process. It's essentially a good read for anyone — without pushing any one belief or philosophy.
The author's tone is charismatic. He shares personal stories of his own pets, those of friends and others from his congregation. He quotes verses from works of literature and various religious tomes, including outside of Christianity. All-in-all, it provides strong perspective on what's happening in your mind and in the animal's mind during the final days of losing your beloved pet. When he spoke of the euthanasia process, or the inexplicable appearance of pets that had previously passed on, you will shed a tear for a minute thinking about your own experiences. In these moments, I connected with the book. In others, where it was more generic, it seemed like things I already knew; then again, the reminders can provide subtle help we're not even aware of.
It felt like the kind of book not to read all in one sitting, as there are poems and stories you can read separate from the advice and guidance he provides. There are links to other articles or books that could help you. It's a good, basic approach to beginning to understand your grief and determine how to step forward. If you're looking for something deeply analytical, thoroughly psychological or lengthy stories about beloved pets, this wouldn't be the right book to read for that purpose. But I am glad I read it, as it did push me to think differently in a few areas of my mind. I'm grateful for that help.
About Me
For those new to me or my reviews… here's the scoop: I'm Jay, an author who lives in NYC. My debut novel, Watching Glass Shatter, can be purchased on Amazon. I write A LOT. I read A LOT. And now I blog A LOT. First the book review goes on Goodreads, and then I send it on over to my WordPress blog at https://thisismytruthnow.com, where you'll find the revealing and introspective 365 Daily Challenge – words and humor. You can also find all my social media profiles to get the details on the who/what/when/where and my pictures. Leave a comment and let me know what you think. Thanks for stopping by. Note: All written content is my original creation and copyrighted to me, but the graphics and images were linked from other sites and belong to them. Many thanks to their original creators.
Follow my blog with Bloglovin.
Nervous: easily agitated or alarmed; tending to be anxious; highly strung
If you are confident in every moment of your life, perhaps you are not challenging yourself enough to step out of your comfort zone. To be nervous is to express emotions that demonstrate you are uncertain, worried, fearful, concerned… and if kept at a proper level, it's actually a good thing. It's healthy to release total control sometimes… allowing your mind to cleanse, heal and prep for the next battle.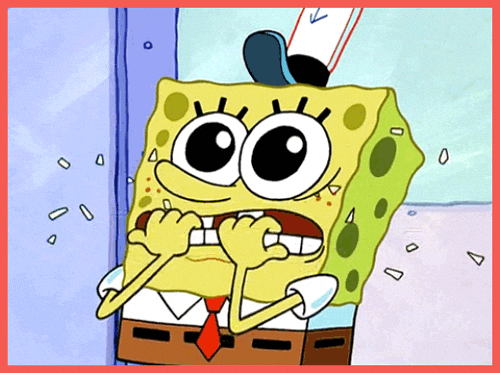 I've often thought that people who are totally comfortable in any situation are suspicious. Not because they've done something wrong, but I wonder what's going on their head. Have they learned everything technique to keep calm? Do they have weak goals and objectives such that they will always meet or exceed them? Do they not push themselves to try new activities? Or are they just that good where they have no nerves to control?
On the scale of nerves, I fall somewhere in the middle, probably like most of us. I have several things I'm afraid of (that's a post coming up soon!), but I've also a few where I'm completely comfortable and in my element, even though most others would be freaking out.
What makes me nervous?
Waiting for responses, answers, results
Delivering bad or disappointing news to someone else
People staring at me
Being in crowded places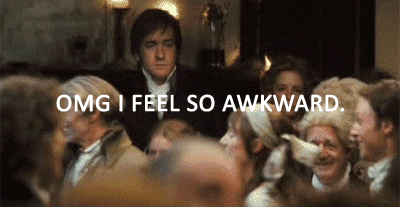 What doesn't make me nervous?
Confessing so much about myself in this 365 Daily Challenge
Public Speaking
Being completely cut off from any form of communication, e.g. deserted island
Being idle
We each have our own goals in mind, our purpose or objective for living (sometimes we actually haven't yet figured it out). We generally know our comfort zones and stay within a small percentage of testing the waters just beyond. Some people's boundaries feel limitless. Others feel constraining. It's what makes us all different, able to survive and open to change.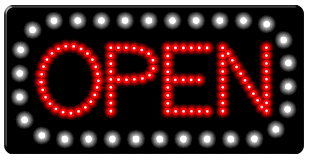 Being nervous shows you are considering something different, something new. Sometimes we can be nervous about the exact same thing over-and-over again, but in most instances, the more you confront the issue, the less it will cause distress. Not always of course, but then again, I'm not focusing on the huge life-altering things… just the daily goings-on of life around us.
When I'm nervous, I tend to either hide or bark… not like a dog (wouldn't that be amusing), but as in become a bit mean or aggressive. My responses will be short and it comes across like I'm snapping at someone — often the person who is trying to help me. It's a natural reaction, I do realize it. Perhaps because we feel comfortable around that person, it's easier to relax our mind over the things we are nervous about.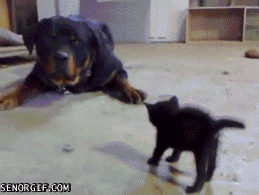 Rather than discuss the tools and techniques to calm us down, I'm more apt to question why we are nervous. I prefer getting to the root or source of the problem. And not necessarily by going to other people, but by thinking over the situation in my own head. There are absolutely times when you need someone else's help, but there are also times when you just need some uninterrupted time for yourself to ponder.
Let's take my nerves over delivering bad news… I believe it's because I don't want to hurt someone. I feel ill-equipped to fix his/her pain. I fear retaliation or losing the friendship. But when you push deeper… think about where you fit in with the overall issue that you need to cover. Consider what happens if you don't confront / discuss it. Picture the end game when the situation is resolved. Focus on where you want to end up rather than what's happened in the past to initiate the delivery of the bad news. It's also important to outline the goals of the conversation. Don't wing it. Have the beginning, middle and end worked out. Consider the paths the conversation could take. Have some positive things in your back pocket. Work through it enough on your own, or even with someone else, until you feel prepared to address the situation.
Your nerves won't go away. And that's a good thing. You want your nerves to be on a bit of an alert — not a high one — but enough so you retain your humanity when bringing up difficult topics. It's worked for me on some occasions, but I don't always practice it. Sometimes… I'm just scared shitless (yes, I said that aloud… but you know the rules… once I type it here, the only changes I can make are to grammar and spelling)… and I am a Nervous Nelly. Or is it Nellie? Let's free-form away from this discussion… where did that saying come from? I need to go look it up. And I think that's a wrap… or is it rap?  Another thing to look up. Yikes, I'm a little nervous I've made a fool of myself with this conclusion today. Ciao.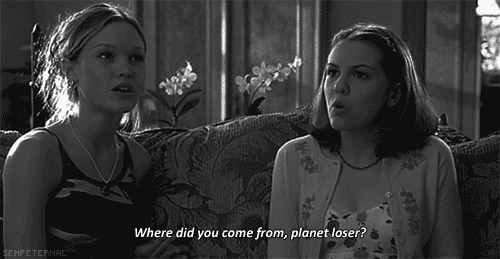 About Me & the "365 Daily Challenge"
I'm Jay and I live in NYC. By profession, I work in technology. By passion, I work in writing. I've always been a reader. And now I'm a daily blogger. I decided to start my own version of the "365 Daily Challenge" where since March 13, 2017, I've posted a characteristic either I currently embody or one I'd like to embody in the future. 365 days of reflection to discover who I am and what I want out of life.
The goal: Knowledge. Acceptance. Understanding. Optimization. Happiness. Help. For myself. For others. And if all else fails, humor. When I'm finished in one year, I hope to have more answers about the future and what I will do with the remainder of my life. All aspects to be considered. It's not just about a career, hobbies, residence, activities, efforts, et al. It's meant to be a comprehensive study and reflection from an ordinary man. Not a doctor. Not a therapist. Not a friend. Not an encyclopedia full of prior research. Just pure thought, a blogged journal with true honesty.
Join the fun and read a new post each day, or check out my book reviews, TV/Film reviews or favorite vacation spots. And feel free to like, rate, comment or take the poll for each post. Note: All written content is my original creation and copyrighted to me, but the graphics and images were linked from other sites and belong to them. Many thanks to their original creators.